Imagine your day…..early in the morning you are awoken, from your luxury bed, to the sounds of the Indian jungle. Birds with their romantic song, animals calling…..you head out on the jeep to see these elusive creatures with the hope of seeing tigers, leopards or elephants. A naturalists dream. You already will have seen Jupiter, your planets aligning on this most beautiful of days.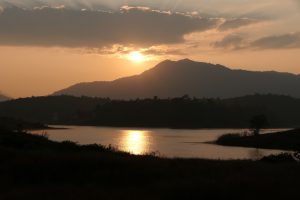 You return to the Lodge for a breakfast made freshly by the chef before preparing for your ceremony, maybe with an ayervedic massage, or a swim in the infinity pool.
As the day wears on you enjoy the company of your friends, as the discreet and professional staff ensure all your needs are catered for.
Your wedding might take place under a beautiful old banyam tree, by the infinity pool, by the pond, as the dragonflies flutter around you or on the lake at sunset.
Celebrant Rachel will conduct your heartfelt ceremony in the way you have agreed, in front of your friends and family, before your celebrations continue around the wood fire.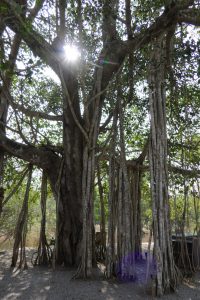 Celebrant Rachel has recently been in South India exploring the possibilities of destination weddings. She has found boutique hotels and old palaces who would be delighted to host you and your friends for your once in a lifetime day. Please contact her for further information.